Termination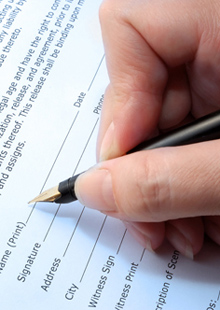 Will you or your co-tenant move out or is there occasion of passing away? Many things should be arranged. First you need to terminate the rental agreement in writing. In response, RWB Vastgoed Management will schedule a preliminary and final inspection.
Termination because of relocation
Are you moving out and you do you want to terminate the rental agreement, please inform RWB Vastgoed Management timely.
Termination after passing away.
If a single tenant passes away the lease must be terminated by the next of kin.
Termination rental agreement after passing away

Submit form
You can submit a completed form to huuropzegging@rwb-vastgoedmanagement.nl by e-mail or by mail to the address below:
Attn owner of the lot: (your address)
c/o RWB Vastgoed Management
Tingietersweg 38
2031 ES Haarlem
Please add a copy of your i.d. we also need a copy of the death certificate, when a tenant passed away. Forms not fully completed or provided without the proper attachments will not be considered.
Note! The minimum notice period one month. The termination shall have effect from the first day of the next payment period and you will pay rent until the last day of your rental period. If you submit your termination on April 20, you will pay rent until May 31.
The date on which the termination is received by the administrator is valid, so take into account a number of additional days that the mail delivery may need. Associated with planning at RWB Vastgoed Management, the actual termination date may differ a few days from your preference.
Delivery procedure
During a preliminary and final inspection the rented property is checked.  How that is done by RWB Vastgoed Management can be found on the delivery page. If the property is not properly delivered, charges are applicable here.
If there are any questions or ambiguities concerning the termination of your rental agreement, please contact our Helpdesk: 023 – 5 490 011 | help@woning-helpdesk.nl