Complaints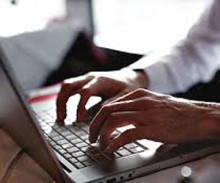 RWB Property Management highly values high quality service and we will do everything to help tenants as well and as quickly as possibly. Nevertheless it can happen that you are not satisfied or that you have a complaint. For example about nuisance by the neighbors or environment, about maintenance in and around the property or about one of our employees.
Nuisance by your neighbors?
Try to talk to each other and try to work it out. If the problem is not resolved, please let us know and we will look how we can help. In our online Woning Helpdesk you will find more information about nuisance and how to cope with it.
Not satisfied?
If you are not satisfied we would like to hear from you. That can be done best by sending an e-mail to klacht@rwb-vastgoedmanagement.nl. RWB Vastgoed Management will contact you to resolve the problem experienced by you.
Note:
Your complaint will only be considered if it is a complaint concerning an action of an employee of RWB Vastgoed Management. For questions or requests for repairs regarding your property, we refer to our online Woning Helpdesk.