Modification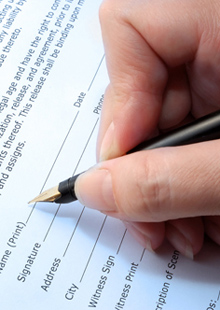 With changes in your personal situation, think of marriage, cohabitation, divorce or passing away it is imperative that your rental agreement is modified. Below you will find some forms that you can use to inform the landlord about those changes.
Tenancy
Do you want to rent a property with RWB Vastgoedmanagement. All available housing will be offered at haarlemwonen.nl. You can use the form below to provide your details to the landlord.
Passing away of partner
In case your partner has passed away, it is imperative that you inform the landlord about this. If the main tenant is deceased, of law the co-tenant becomes contractual tenant. If the co-tenant passes away, of law he or she will be deregistered from the contract.
Modification rental agreement after passing away of partner
Submit form
You can submit a completed form to huurwijziging@rwb-vastgoedmanagement.nl by e-mail or by mail to address below:
Attn owner of the lot: (your address)
c/o RWB Vastgoed Management
Stuyvesantstraat 75
2023 KM Haarlem
You must add a copy of your i.d. and employment contract or copy of the death certificate. Forms not fully completed or provided without the proper attachments will not be considered.
Contact
If there are any questions or ambiguities concerning the modification of your rental agreement, please contact our Helpdesk: 023 – 5 490 011 | help@huurders-helpdesk.info